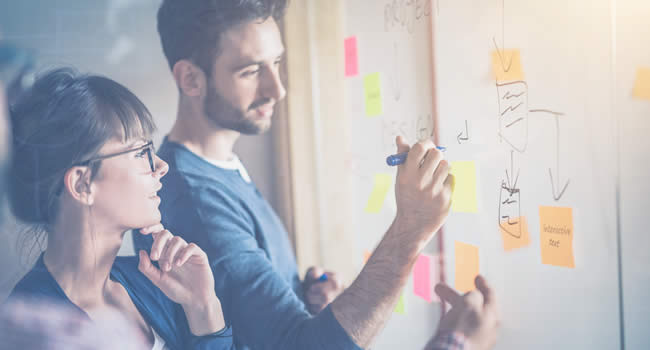 A Complete Solution
We include everything you need for your Scrum Developer training and certification in one price. There are no additional costs.
Your course fee includes: 180-day access to our online learning platform and all study materials, a PDF textbook (A Guide to the Scrum Body of Knowledge – SBOKTM Guide), your online exam (+ 2 free re-sits if needed), and your Scrum Developer Certified (SDCTM) certification.
Who is this Scrum Developer Training Designed for?
This workshop is essential for anyone who will work actively as part of a Scrum Team.
We also recommend this course for company leaders, managers, and supervisors to gain a clear understanding of how Scrum works.
This is helpful for businesses in the process of introducing a Scrum approach to project work.
What is a Scrum Developer?
The name "Scrum Developer" can be a little confusing. It is left-over from Scrum's origins in IT and software development.
A Scrum Developer is simply someone who works on a Scrum team. Scrum Developers work on the project. They are the 'doers' rather than the 'organisers'.
Course Benefits
Course Format
For Teams
About This Role
Certification with Credibility

You're in Good Company
Trusted for Scrum training by multi-national organisations from a broad spectrum of industries.