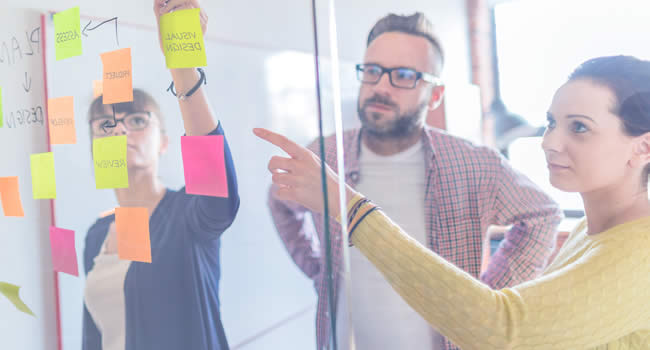 A Complete Solution
Our Agile Certified course is designed as a comprehensive solution for your Agile certification needs. There are no additional costs.
We include live virtual or self-led training, the PDF SBOKTM Guide textbook, 180-day access to our online study portal, and your exam and certification costs.
Who Attends this Agile Certified Course?
As no experience is needed, this course is ideal for anyone who wants to gain an understanding of Agile. Both new and experienced project managers attend this course.
The Agile skills you'll gain are versatile and transferrable, so this Agile Certified Course is suited to all sectors in business and industry.
Delivery Styles
We offer this course for individuals and for groups.
Group training is usually referred to as "in-house", "in-company", or "corporate" training. You can read more about group training in the "In-House" tab below.
Individuals can opt for our live virtual and self-led online course formats.
These are excellent ways to get Agile certified from home, either as part of a class or at your own pace. Learn more in the "Course Format" tab below.
Course Benefits
Course Outline
Course Format
In-House
Certification with Credibility

You're in Good Company
Trusted for Scrum training by multi-national organisations from a broad spectrum of industries.