How to Get a Scrum Master Certification (4-Minute Guide)
If you've decided you would like to begin learning about Scrum project management, the next natural step is to attend training and gain a respected certification. We have created this article as a short guide on how to get a Scrum Master certification in 3 streamlined steps.
Of all Scrum certifications, the Scrum Master Certification is most popular. This is most likely because it's such an important role within the Scrum team.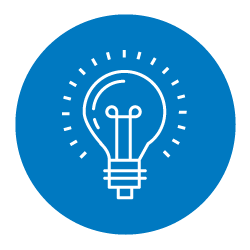 7 Reasons to Get a Scrum Master Certification
Aside from popularity, there are many other reasons to get Scrum Master Certified. Take a look at these 7 compelling reasons to get a Scrum Master Certification.
In this post, we've outlined our tips for choosing the right Scrum Certification, and the 3 steps you need to take to achieve your qualification.

Choosing the Right Scrum Master Certification
Once you start researching, you'll realise that there are a number of Scrum Master certifications available. This can initially seem daunting, but don't worry.
Although there are lots of options, there isn't only one accepted, respected certification. Each qualification has its own merits, and we've created a checklist to help you choose the best fit for your training and career development.
When choosing, we recommend you focus on answering the following 3 questions:
Does this training cover enough content on Scrum principles, roles and processes?

Take a look at the course outline of any course you're considering. If there is not enough detail listed, be sure to ask your training provider questions about what is covered during training.

Does this course lead to a respected certification?

Check that the accompanying certification is recognised and where possible, international. An internationally recognised certification gives you greater freedom to choose where and for whom you work.

It's also a mark of credibility as international certifications almost always have a high standard of learning required in order to achieve them.

Does this training fit my schedule and my learning style?

Think about your learning style before proceeding with your training choice.

We offer both live virtual (trainer-led) and e-learning (self-led) online courses for our Scrum Master Certification training.
How to Get A Scrum Master Certification: 3 Easy Steps
Many people ask how long it takes to get Scrum Master certification. We're answering the question here based on completing our Scrum Master Certified Course.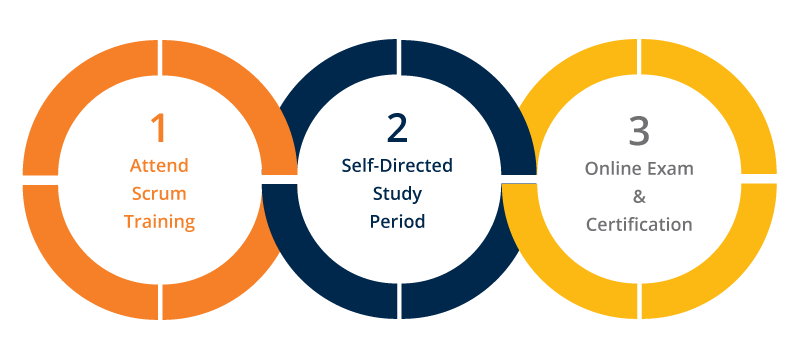 Step 1: Attend Training
Our live virtual Scrum Master Certified course takes place over 2 days. If you opt for our self-led e-learning course, you set the pace for completing training.

Step 2: Self-Directed Study
Following training, you'll gain access to our online learning portal for 180 days. You'll get a sense of how long you need when you begin studying, but on average the student study period lasts for between 2 to 4 weeks.

Step 3: Exam & Certification
When you feel ready, schedule your online Scrum Master Certified (SMCTM) exam. This exam takes 2 hours and has 100 multiple choice questions. Once you pass, you'll receive your Scrum Master certification!
With focus, this can all be completed within 1 month. However, if you have a hectic schedule it may take a little longer to pencil in your online study time.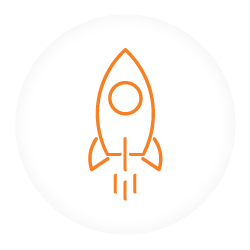 Ready? Here's How to Take Action…
If you want to get started right now, take a closer look at our Scrum Master Certified Course.
You can view our PDF brochure or Ask A Question by clicking below.