Scrum Master Certification – Courses for Your Career
Scrum and Agile are among the most popular approaches to project management available today. Certified Scrum Masters and Agile Practitioners are in demand in every sector. By expanding your skill-set to incorporate these flexible project management techniques, you'll broaden your career horizons, and transform how you manage projects.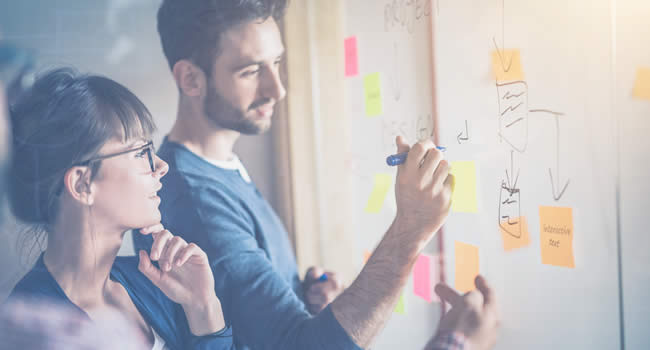 Online – Self-Led
Scrum Developer Certified (SDCTM) Course
Individuals & Teams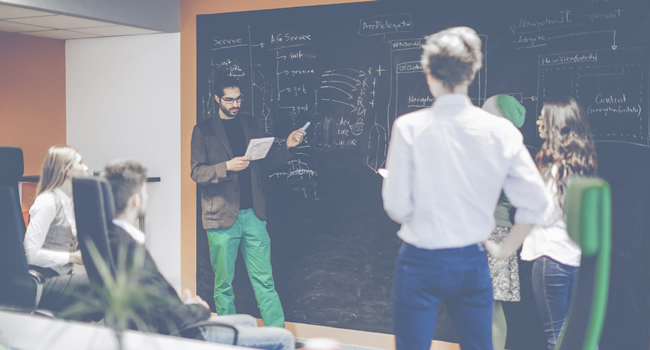 Online – Virtual Class or Self-Led
Scrum Master Certified (SMCTM) Course
Individuals & Teams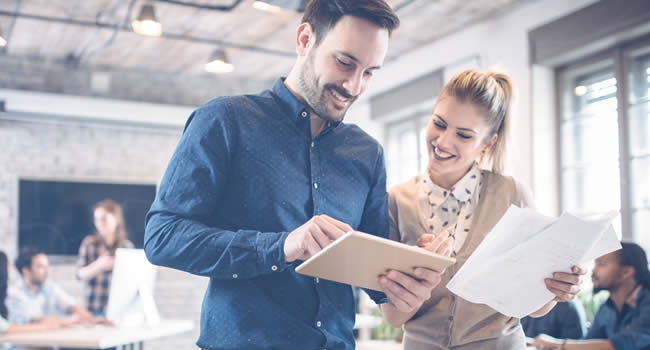 Online – Self-Led
Scrum Product Owner Certified (SPOCTM) Course
Individuals & Teams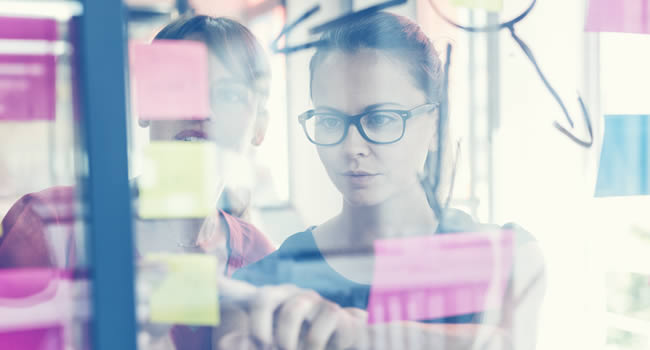 Online – Virtual Class
Agile Foundation
Course
Individuals & Teams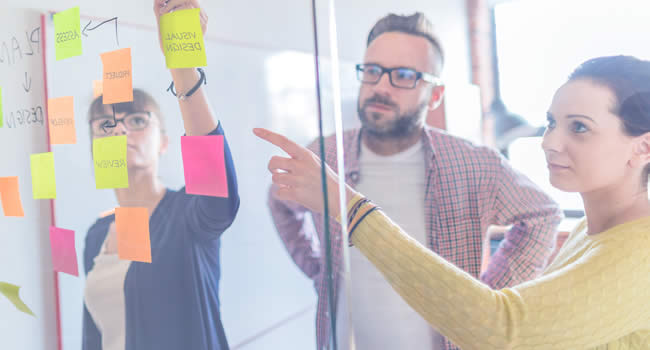 Online – Virtual Class or Self-Led
Agile Certified (SAMCTM) Course
Individuals & Teams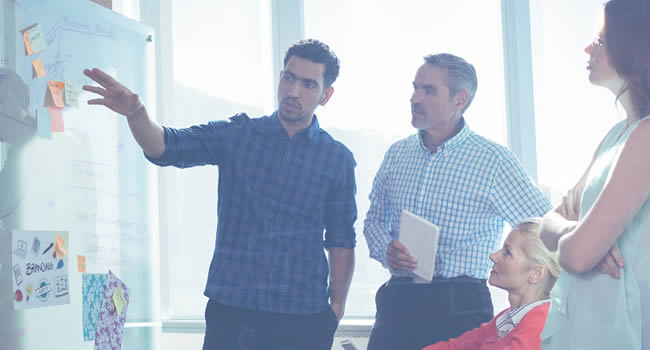 Online – Virtual Class
PMI Agile Certified Practitioner (PMI-ACP)®
Teams
Scrum Master Certification Online
ScrumMasterCertification.ie provides you with all you need to carry out research about Scrum Master Certification, and decide on your next steps towards achieving a recognised Scrum qualification.
We provide short, focused courses in both Scrum and Agile. Almost all of our courses include online study resources, exam and certification costs. Our courses are available online as live virtual classes or self-led e-learning courses.
Our tailored, in-house training for teams is available for delivery to businesses all over Ireland.
You'll also find informative articles around this website on Scrum project management. These articles cover a wide variety of subjects and answer some of the most frequent questions we hear.
If you have a particular question or require some guidance on the right training and certification options for your development, we would love to hear from you. You can get in touch with our training consultants easily, either by asking a question online or calling us on Freephone 1800 910 810.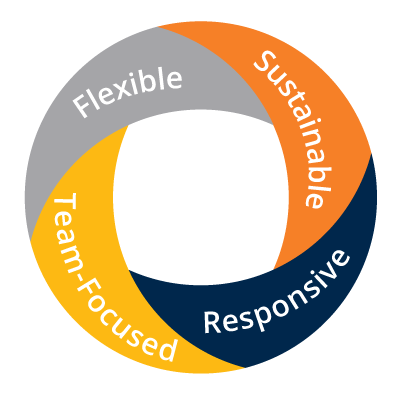 What is Scrum Project Management?
Scrum is a sub-set of Agile, a flexible approach to handling projects with efficiency and effectiveness. It is called "Scrum" as it was inspired by the self-organising team performance within a rugby game.
Scrum is adaptable, value-driven and sustainable. It's a fantastic way to work with team-centric projects that have changing requirements, and require an early value delivery.
Learn more about the origins of Scrum project management and how it works by reading our article, "What is Scrum?".

Scrum for Your Team
Our in-house Scrum training options are extremely popular as a way to train and certify entire project teams or departments in this transformational project management method.
In-house training enables you to choose the training dates and gives us the opportunity to tailor the content to focus on your business, its processes and projects, and address challenges.
You can read more about the benefits of choosing an in-house training approach for Scrum training in our short article, "Scrum Training for Your Team".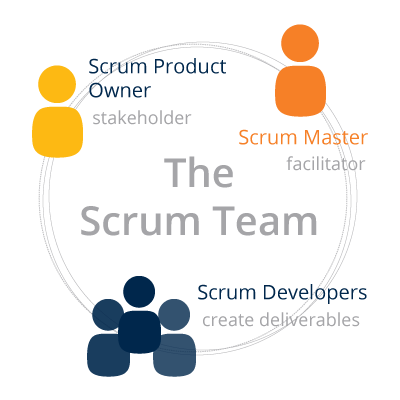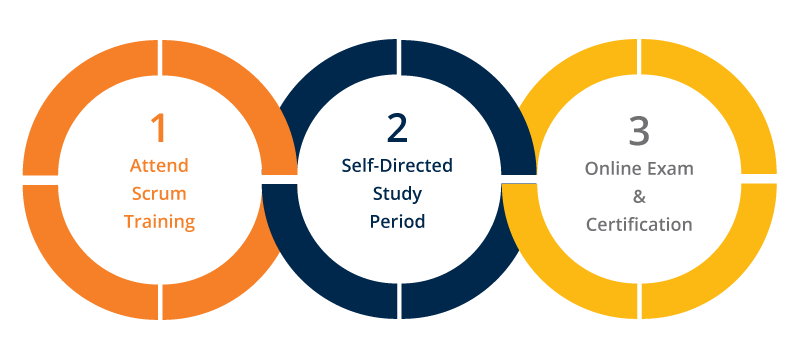 How can You Achieve a Scrum Master Certification?
The path to Scrum Master Certification is shorter than you might think. When you attend our Scrum training, you'll benefit from our streamlined and highly-effective format.
Begin by completing training, either trainer-led (live virtual) or self-led (e-learning). During training, you'll gain the knowledge and skills you need to be able to perform the role of Scrum Master.
Following this, you'll complete a self-led study period using our online learning portal. The timeline for this study varies, depending on your availability. On average, it lasts between 2 – 4 weeks. Once ready, schedule and sit your online exam to achieve certification.
Learn more about why Scrum Master Certification is a great choice for your career.

Our Scrum Master Training Locations
Training Online
We offer Scrum courses with dates all year-round via our live virtual and self-led training platforms. These courses are available for anyone to attend and fill up far in advance.
Training Your Team
We can come to your location anywhere in Ireland to deliver customised Scrum or Agile training to your team. You choose the dates and delivery style.
Ready to Get Started?
You can take action and get started on your path to Scrum certification today by contacting us. Call our training consultants on Freephone 1800 910 810.