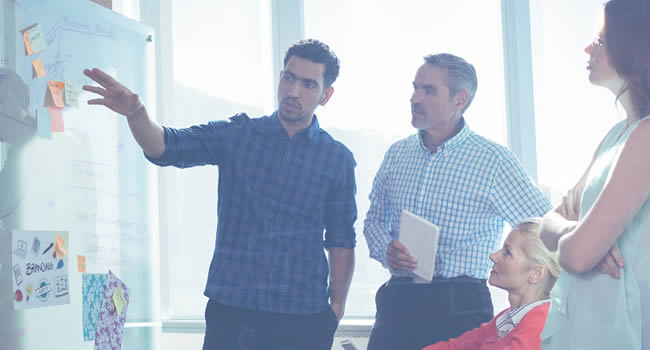 What is Included?
We incorporate everything your team needs to prepare to sit the PMI-ACP® exam.
This includes: 3 days of focused live virtual training with our experienced, PMI-ACP® credentialed trainer, course notes, and 60 days unlimited access to our online PMI-ACP® exam simulator.

3 Days

In-House

Exam Preparation
Who Attends this PMI-ACP® Exam Preparation Course?
PMI-ACP® is a certification intended for project managers who have experience with Agile project management, or another form of phased or iterative project management.
If you're unsure about your team's suitability for this level, ask us a question online, or find more details in the "Eligibility" tab below.
Want to Attend Agile Training as an Individual?
This course is only available for in-house bookings. If you would like to attend a public course, we have two excellent options:
Our Agile Foundation Course is a 1-day introduction to Agile. Our Agile Certified Course is a more in-depth training option, leading to international certification.
Course Benefits
Course Outline
Eligibility
FAQ
You're in Good Company
Trusted for Scrum training by multi-national organisations from a broad spectrum of industries.